Welcome to Vintage Tyres
If you need new tyres in period-correct patterns and sizes you're in the right place.
Vintage Tyres stocks tyres, tubes, rimbands and related accessories for cars and bikes from the 1890s to the 1990s.
We have two warehouses in Beaulieu, Hampshire, both packed to the roof with stock ready for immediate dispatch to you or direct to your tyre fitter. We also have two fitting centres, one at the National Motor Museum, Beaulieu, and one at Bicester Heritage in Oxfordshire.
We stock road, off-road, race and 4x4 tyres from manufacturers including Avon, BF Goodrich, Camac, Continental, Dunlop, Ensign, Firestone, Maxxis, Michelin, Pirelli, Vredestein and Waymaster.
You can speak to our expert team on 01590 612261 for advice.


A bit of history
Incorporated in 1962 by National Motor Museum founder, Edward Lord Montagu and tyre industry expert, Philip Pollock, Vintage Tyres' original aim was simply to keep the supply of veteran and vintage Dunlop tyres available.
Dunlop agreed to continue manufacturing tyres for these vehicles as long as Vintage Tyres marketed and sold them.
As the interest in collector vehicles grew, Vintage Tyres grew alongside it adding classic and modern classic tyres, and many more manufacturers, to its stable.
Vintage Tyres eventually became a manufacturer itself working with factories in England and Thailand, buying up redundant moulds, and re-making moulds in many cases to ensure a continued supply of endangered-tyre sizes. Some of our tyre production runs remain in the low hundreds per year even now. That's no mean feat in an industry where entire tyre lines are deleted if sales dip into the tens of thousands.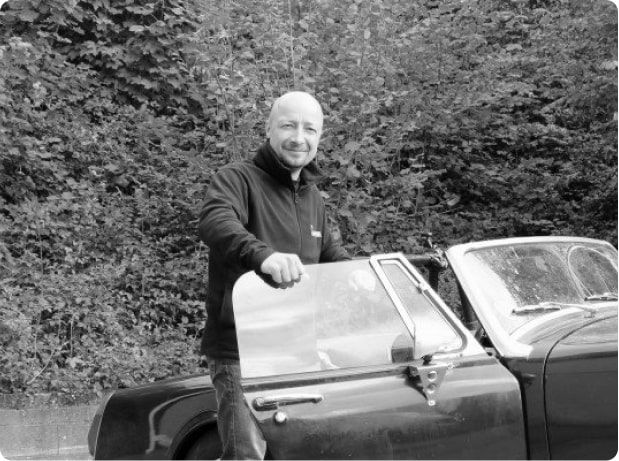 Ben Field
MANAGING DIRECTOR
Ben is a former car restorer and motoring journalist with 30 years in the classic vehicle industry. He's been the MD at Vintage Tyres since 2016. He drives a supercharged MG Midget, and rides a BMW R65 and a Honda VFR 400.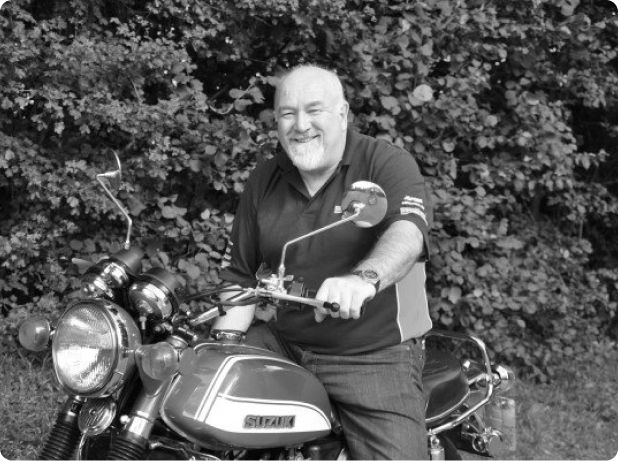 Chris Marchant
TECHNICAL DIRECTOR
After 25 years as Vintage Tyres' MD, Chris now works as our technical director. This leaves him a little more time to look after a small collection of Fords, and a large collection of motorbikes. These include a BSA Shooting Star and a Suzuki GT750 'Kettle.'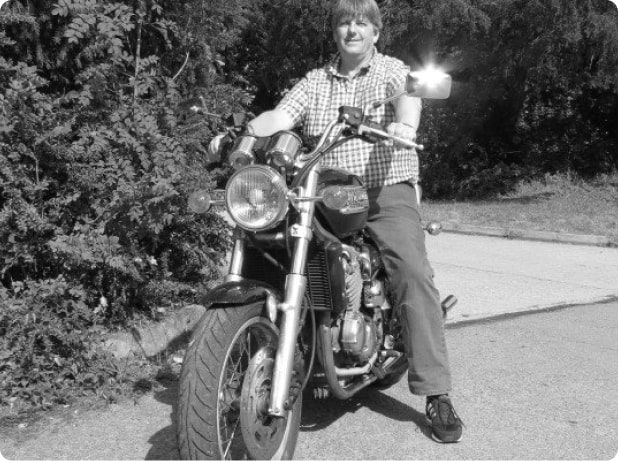 Neil McIntosh
GENERAL MANAGER
Neil has been at Vintage Tyres since 1991 and in that time he's done everything from tyre fitting to trackside race support. These days he's our general manager, he masterminds our tyre ordering and is the go-to guru on availability and sizing. Neil is fond of Sixties Jaguars and Aston Martins.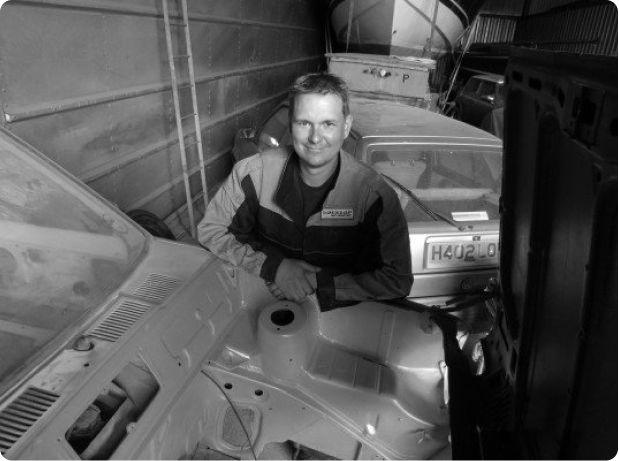 Paul Town
FITTING EXPERT AND UK SALES
Years spent fitting tyres to every conceivable veteran, vintage and classic vehicle means Paul is one of the most knowledgeable, and skilled fitters in the UK. When he's not getting to grips with a difficult job in our tyre bay, Paul mans the UK sales lines — his product knowledge is similarly impressive. Paul runs a Mk I Fiesta and has a Capri 2.8 awaiting restoration.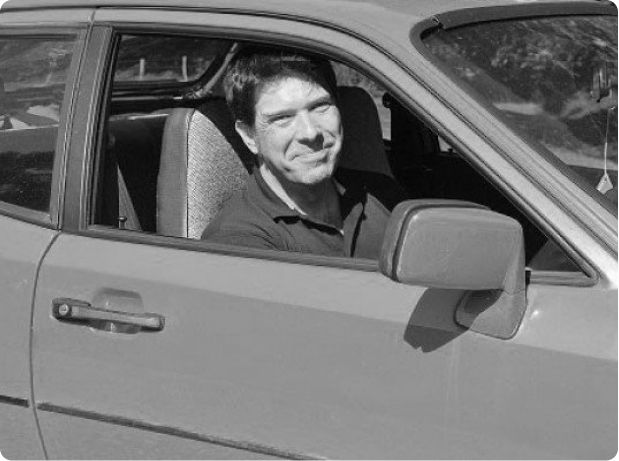 Richard Burton
DESIGN AND PHOTOGRAPHY
Richard has owned a Porsche 911, Lotus Esprit and a Lancia Fulvia, selling them, alas, long before they became really valuable. He is doggedly hanging onto his Porsche 924 in the hope that it too will eventually rocket in value. Richard designs our ads and other artwork, has a talent for tyre photography and knows a thing or two about websites.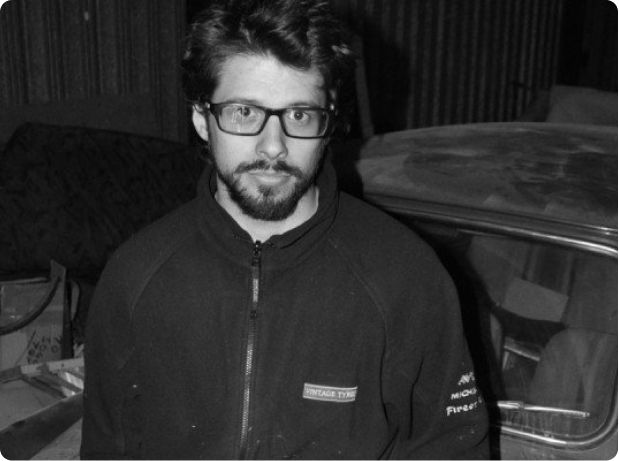 John Hammond
WAREHOUSE OPS, PACKING AND FITTING
John looks after the day-to-day running of our warehouse and is a talented tyre fitter. He also picks and packs the majority of the orders we send out. John has a background in car repairs and restoration and is rolling-restoring a splendidly-brown Mini saloon that is currently wearing a set of Dunlop SP44 Weathermasters.