Bentley R Type 1952 to 1955
Traditional upright British saloon. Built from 1952 to 1955. Originally fitted with an 650-16 crossply tyre, with a 670-16 crossply option. The best radial replacement tyre would be a 670R16 or 185R16.
The Bentley MkVI marked a step change for its maker when it arrived in 1946. All Bentleys before the war were supplied in rolling chassis form for the owner to then have a body made by their favoured coachbuilder; the MkVI was an off-the-peg steel-bodied saloon. The MkVI brought a new chassis with independent front suspension and hydraulic brakes (a first for Bentley).
The Bentley MkVI featured a new 4257cc six-cylinder engine, but after more than 4000 examples had been built, from May 1951 the powerplant's displacement was increased to 4566cc. Other than that there was very little development of the MkVI, and by the time the car was succeeded by the R-Type in 1952, another 1201 examples of the 4.6-litre car had been produced.
The R-Type was little more than a revised MkVI, with a longer tail to accommodate a bigger boot. It was available with an automatic transmission and remained in production until 1955, with 2320 examples built.
Read more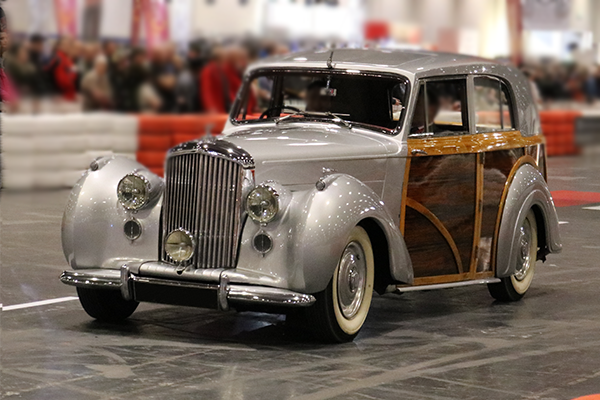 Vredestein Sprint Classic 185R16 93V